Anti Wrinkle Creams
There are hundreds of anti wrinkle creams available today, and advertisers use many subtle and some not so subtle advertising ploys to get people to purchase their products. Research and customer reviews can help you choose the right product for your personal needs.
Choosing an Anti Wrinkle Solution
Before you purchase anti wrinkle product consider your skin type, activities you participate in and how much time you have to devote to the care of your skin. Choosing a cream that needs to be applied more than twice a day may interfere with your job or family life. Most anti wrinkle creams need to be applied twice a day, once in the morning and once at night. Pre-application cleansing or using a specialized toner may be needed prior to applying the product and this might interfere with your daily routine.
Skin care manufacturers websites should list their products' ingredients, application, recommended use and customer reviews. Oxytokin home page has all of these listed indicating they are confident that their product lives up to its claims. Obagi also provides this information as well as an endorsement from a licensed practicing dermatologist. Consider all of these factors, plus price, before purchasing any skin care product.
Manufacturing Controls
Anti wrinkle creams should be manufactured under strict protocols to avoid accidental contamination and undesirable ingredients from being included.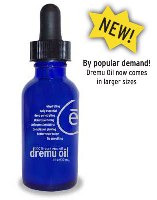 Emu oil is a natural product obtained from a species of bird. These types of natural products require very stringent purification and collection techniques. Choosing an emu oil product that carries a certificate from an organization such as the American Emu Association ensures the oil is refined using manufacturing controls that comply with the rules set forth by that association.
Natural substances included in anti wrinkle creams should be obtained from organic dairy products, plants and fruits. These types of natural ingredients must have stringent protocols regarding how they are grown, what they have been fed or how they are harvested.
Fruits and plants that have been treated and grown using herbicides and pesticides contain residual components of these chemicals.
When looking to purchase skin care products check to insure the natural ingredients are 100% organic. Customers can always call or email the manufacture for additional information on manufacturing controls.
Innovation and Research
Using old and outdated formulas when making skin care products produces ineffective skin creams. Skin care products made ten or even twenty years ago, using innovative formulas of the time, will not be effective unless new formulations are being used.
It is true that anti wrinkle creams manufactured thirty years ago were much better than those used in the early 1900's but technology improves, research leads to new discoveries and skin care companies that fail to utilize new information and techniques may be left behind. Some companies continue to market products that contain new ingredients added to old formulas, which cause disappointing results.
Hydroderm markets their products using updated advertising techniques but a check of their website does not include current customer testimonials.
Adding substances without reformulating may not improve a product in any way except to add to the cost of manufacturing it. Research takes time and resources, not all companies are willing to wait while thorough testing of a product is undertaken. Companies that are willing to conduct trials on their products and stay on top of skin care research will be the ones making the next generation of anti wrinkle creams that are affordable and effective.
Price versus Quality
Choosing the most expensive anti wrinkle creams available does not guarantee that you are purchasing the best skin care product.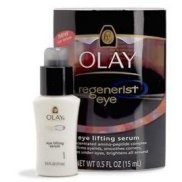 Olay and Lancome both offer anti wrinkle products in a similar formula and size. Each company has customer reviews and both encourage customers to submit information about their skin before purchasing to help the company choose the proper skin care products for that customer's skin type.
Choosing the right type of cream for a specific skin type is an important aspect of skin care. A $100 jar of wrinkle cream that is designed for dry skin will not be affective for skin that is oily.
The price difference between anti wrinkle formulas from Olay and Lancome is only a few dollars unlike a similar product produced by La Prairie that costs three times as much. The ingredients are similar in all three products and all three may produce great results, however paying $200 for a one and a half ounce jar of anti wrinkle cream is costly. Purchasing a product that produces the same results for less than half that amount may be more economical.
When choosing skin care products it is very important to compare the price versus quality and results. Knowing a $30 skin care product from Neutrogena is as effective as an Obagi product costing twice as much, the customer will have to decide which is best. Keeping skin healthy and looking good can be affordable as well as effective. Before purchasing anti wrinkle creams do your own research. Compare price, quality and effectiveness before deciding.
Return to Anti Wrinkle Skincare
Return from Anti Wrinkle Creams to Home
---
New!

Comments

Please, leave a comment in the box below.