Best Antiaging Skincare
Discover the best antiaging skincare resources with these frank, fearless reviews.
We reveal the best wrinkle remover cream for your price range, the most effective wrinkle cream for skin type and time of life, treasured anti-aging secrets, and bleeding edge scientific anti-aging discoveries.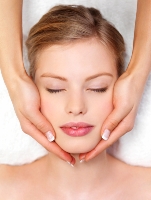 Wrinkles suck. It's time to fight back.
The main causes of wrinkles are:
Age


Sun damage


Muscle movement


Gravity


Smoking
Understanding why we develop wrinkles is crucial to minimizing wrinkles as we age. For example, too few women understand that sun damage is the main cause of skin aging (other than aging itself, which we can't do much about).
Hence it is true to say that simple sunscreen is in fact the most effective wrinkle cream.
This is why all over this website we emphasize that prevention is better than cure. Sunscreen, a good diet, and NOT SMOKING are much more effective in the long run than $1000 a jar platinum-based cosmeceuticals.
Not convinced? See what the experts say:
Mayo Clinic Guide to Wrinkle Creams






Not all skin problems involve wrinkles. Learn safe, natural techniques for getting rid of ugly blemishes like warts, moles, and skin tags.
Of course true anti aging and looking younger depends on a wide range of wise lifestyle choices.
It is also important to isolate your precise aging factors. This can be subtle and unexpected, such as the development of sleep problems as we age. It is not called "beauty sleep" for nothing! For example, see Perimenopause And Insomnia. This is a very informative article on an issue that we women must all face eventually.
Another great resource is Forever Looking Younger : How to look younger naturally, by making easy and effective changes to your life. Lose body fat and beat the aging process.
Return from Best Antiaging Skincare to Home
---
New!

Comments

Please, leave a comment in the box below.
[an error occurred while processing this directive]