Borghese Skin Care
Borghese skin care products and cosmetics first emerged in 1952 when famous Italian princess Marcella Borghese commissioned the creation of a cosmetics line that would meet the beauty wants and needs of the everyday woman. Marcella, along with the help of world class scientists and dermatologists, worked diligently to create a line of products that would not only address the skin needs and concerns of women but also to help them look their best.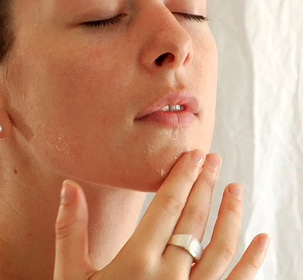 Unique Borghese Qualities
Not all cosmetic and skin care lines are the same, and Borghese skin care is definitely a product line that is cut from the finest cloth. Since its beginnings, the company has become a widely trusted name because they continually produce products that people love.
The company prides itself on the lack of harmful chemicals and instead focuses on creating natural skin care solutions that combine fruits, botanicals and safe animal derivatives. With state-of-the-art technology to produce products that are effective for all women regardless of skin type, the line is also affordable to the average public.
Borghese skin care is a brand that people trust not only because the products are effective, but also because the company is open and honest about what is in their products and how they make them. You will find that the ingredients for each product are listed clearly on the item's outer label for your convenience. The company also welcomes you to write or e-mail them if you have any questions about their ingredients or their process.
Safety of Borghese Products
Borghese skin products go through a rigorous safety testing and evaluation process before you ever see them or have the chance to purchase them. Once created, the company tests the products to make sure that they are effective and no negative side effects result from using the product. The Borghese Company takes safety very seriously, so if you see their products at your local fine cosmetic retailer, consider them safe to use.
Borghese products and cosmetics have banned the testing of their products on animals. Products are only tested on willing volunteers and then only under the supervision of a highly trained dermatologist who monitors safety and effectiveness.
Available Skin Care Products
The Borghese line for skin care contains dozens of effective products for not only daily maintenance but also specialized items that address the numerous skin concerns and issues that women face. This skin care line includes products for the purposes of:
Moisturizing
Cleansing
Toning
Anti-Aging
Eye Skin Care
Exfoliation
Sun Care
Care of Sensitive Skin
Along with these basic maintenance tools they also produce products that provide solutions for skin problems that many women have, including:
Dry skin
Oily skin
Uneven skin tones and complexion
Premature wrinkles
One of the greatest features about the Borghese skin care line is that the products are as unique and individual as the women who use it. Regardless of your skin care needs or issues, this line has a solution for you.
Purchasing Borghese Products
The Borghese line is a subdivision of Revlon, and fine cosmetic counters and retailers throughout the US sell their products. While not found in stores internationally, products are also available to customers from the UK and Canada through their main website. American customers can also order products via the website for easy shopping and home delivery.
If you are looking for a line of products to help you combat your most troubling skin issues, Borghese skin care is definitely the way to go. Their effective and affordable skin care solutions are made with you in mind and created with gentle, natural ingredients that women love, trust and continue to buy time after time.
Return to Anti Wrinkle Products
Return from Borghese Skin Care to Home
---
New!

Comments

Please, leave a comment in the box below.