Consumer Report StriVectin SD
Did the Consumer Report StriVectin SD find it really is "Better than Botox"?
Does StriVectin work? Well . . . yes . . . but only a little, and only for some people . . .
For some women it even works great, but not for everyone, as skin differs so much. Stick with me and I'll explain.
Is it true that the independent consumer watchdog has done research on StriVectin SD? You bet it is!
We have all heard the buzz about StriVectin as a miracle cure. There has also been buzz that for the first time there was some truly independent, third party research about the truth to the famous "Better than Botox" claim.
The non-profit Consumer-Reports.org conducted a 12 week test of a cross-section of wrinkle remover creams. It is wonderful research because it was conducted by experts and has no industry bias or marketing bucks behind it. The creams chosen included cheaper supermarket brands, pricey European upscale offerings, and some so-called leading edge "cosmeceuticals".
So how did StriVectin stack up?
StriVectin was rated "good" as a wrinkle remover cream, and "very good" as a moisturizer. It was also rated very good for tolerance, which means the women who tested it did not have problems with skin irritation. (See side effects of StriVectin SD.)
StriVectin out-performed a couple of really heavy hitters, including La Prairie Cellular, one of the most expensive products on the market.
We can't publish all the findings because ConsumerReports is a subscription service and people have to pay for their proprietary info, so we would get sued if we just copied it and published it here for free.
However, here are some interesting tidbits from the report:
Consumer Reports found that all creams had some (positive) effect on some women (even the control moisturizer used), but no cream had an effect on all women.


This is because everyone has different skin and different stressors acting on it to cause aging, so it's likely that any given product will work differently on different people.


StriVectin did not do as well as much cheaper products - the best performer was actually Olay Regenerist which is $19 at Publix - much cheaper than the $138 for StriVectin.
So does StriVectin work?
You also need to know that Consumer Report StriVectin SD is not the whole story!
There has been other interesting research on StiVectin SD.
In 2007, five thousand French women (the true international icons of style) voted StriVectin SD their number one wrinkle remover cream at Les Grand Prix Advantages de la Beaute (Advantage's Grand Prix of Beauty). The award was based on "pleasure, innovation, confidence and effectiveness".
At time of writing, StriVectin averaged 4.5 out of 5 stars on Amazon.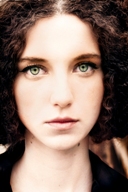 Consumer Report StriVectin SD was based on a small sample of around 20 women. Hundreds of other consumer reports can be found online.
For example, epinions:
I used the StriVectin SD for two days, and already some wrinkles are gone. The only thing I didn't like is the fact that it looks, smells, and feels exactly like baby diaper rash cream.
And please remember, no wrinkle remover cream works as well as staying out of the sun, not smoking, and minimizing alcohol and sugar consumption.
Ingredients in Strivectin
Side Effects of Strivectin SD
Strivectin Samples
Strivectin Testimonials
Return from Consumer Report StriVectin SD to Home
---
New!

Comments

Please, leave a comment in the box below.