Ingredients in StriVectin
The ingredients in StriVectin are NOT a secret!
Here we reveal ALL the StriVectin SD cream ingredients, AND we explain exactly what they are and what they do.
If you know the ingredients in StriVectin you can see why there is no real generic StriVectin and understand what makes it a unique wrinkle remover cream
What is in StriVectin SD?
Deionized Water: Filtered water with potentially destabilizing minerals removed.


C12-15 Alkyl Benzoate: Emollient for lubricating and thickening the product and also softening and soothing the skin.



Sesame Oil: Another emollient oil and a natural moisturizer.


Caprylic/Capric Triglyceride: Coconut extract, again an emollient/moisturizer.


Sweet Almond Oil: As per the sesame oil - a natural moisturizer and emollient.


Cetearyl Olivate: An olive oil derivative used as an emulsifier in order to facilitate the blending of all the ingredients. Will also moisturize.


Sorbitan Olivate: As above.


Striadril Complex (Palmitoyl Pentapeptide-3, Phyllanthus Emblica Fruit Extract, Siegesbeckia Orientalis Extract, Polyglyceryl Methacrylate, Propylene Glycol, Palmitoyl Oligopeptide, Glucosamine HCL, Algae Extract, Yeast Extract, Urea, Butylene Glycol, DMDM Hydantoin, Hydrocotyl Extract, Coneflower Extract, Hydrolyzed Wheat Protein, Hydrolyzed Wheat Starch, Imperata Cylindrica Root Extract, Bearberry Extract and Licorice PTH)


Glycerin: A moisturizer and lubricant that improves the smoothness of the skin. Glycerin is a neutral, sweet-tasting, colorless, thick liquid which acts as a humectant (humectants attract moisture to skin).


PPG-12/SMDI Copolymer: A thickening agent.


Glyceryl Stearate & PEG-100 Stearate: Yep, that's right - another emollient and thickening agent, but also a surfactant(something that lowers the surface tension of the product to make it more spreadable).



Cocoa Butter: Oil from cocoa beans. (You guessed it, another natural moisturizer and emollient.)


Stearic Acid: A fatty acid that acts as a surfactant to make the product spread more easily, and an emulsifier that helps all the ingredients to blend.


Shea Butter: Natural plant lipid that provides another moisturizer and emollient.


Tocopheryl Acetate: Basically vitamin E, a major antioxidant.


Mango Butter: Fatty acid tropical butter similar to Shea and Cocoa, with natural emollient, wound healing, and regenerative properties.


Peppermint Oil: Essential oil from peppermint plant that is a strong antibacterial. (Also potentially irritating to the skin - may be what goves StriVectin that "tingling" feeling)


Methylparaben: A preservative.


Xanthan Gum: A thickening agent.


Propylparaben: A preservative.


Triethanolamine: An amine used as a pH balancer.


Butylene Glycol: A solvent used to reduce the viscosity of the product. Also stabilizes the product so that it does not melt in higher temperatures or freeze in lower ones.


Disodium EDTA: A chelating agent, meaning it is used as a stabilizing agent to prevent certain ingredients from binding with trace minerals or other ingredients in ways that will cause unwanted changes to the product's texture or smell.


Retinyl Palmitate: A combination of pure vitamin A and palmitic acid that acts as an antioxidant and skin conditioner.


Tetrahexyldecyl Ascorbate: Vitamin C - an antioxidant.
The majority of ingredients in StriVectin SD cream consist of standard elements, most of which you would find in almost any wrinkle remover cream. It is a mixture of moisturizers and antioxidants to benefit the skin, with some typical cosmetic industry chemicals also included in order to make the product spread well, even out the pH, and stabilize the active ingredients and extend shelf life.

Generic StriVectin
Probably the best known so-called generic StriVectin SD cream is a wrinkle remover cream sold at Walgreens for $29.99.
What is this StriVectin clone? It is called ProVectin Plus and is described by Walgreens as a "value alternative to StriVectin SD".
However, although close, the product formulations are not identical. Remember - StriVectin contains proprietary ingredients so there is NO SUCH THING AS GENERIC STRIVECTIN!
Generic StriVectin SD cream from Walgreens
What does StriVectin SD cream include that Walgreen's so-called "generic StriVectin" does not?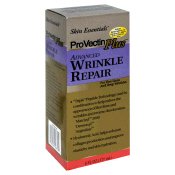 The "missing ingredients" are:
The emollients and moisturizers Sesame Oil, Sweet Almond Oil, Shea Butter, and Caprylic/Capric Triglyceride (Coconut extract). However, ProVectin Plus has alternative emollients and moisturizers such as Palmitoyl Tetrapeptide-3 (fatty acid and amino acid combo used as emollient and antioxidant), and Ethyl Macadamiate (fatty acids from macadamia nut oil used as an emollient and antioxodant).


The thickening agents PPG-12/SMDI Copolymer and Xanthan Gum. However, ProVectin Plus has alternative thickeners Carbomer, Polysorbate 20, Cetyl Alcohol, Silica, Sodium Propoxyhydroxypropyl Thiosulfate Silica, and Isopropyl Palmitate.



The anti-bacterial peppermint oil. This is not necessarily a bad thing. "Cosmetics Cop" Paula Begoun is caustic about the inclusion of it in the ingredients in StriVectin in the first place:



". . . the addition of peppermint oil is extremely suspect—the tingle is probably meant to lead women to believe that the product is doing something to their skin. It is doing something: causing irritation without a benefit."

Of the proprietary ingredients in Strivectin, some are present but missing are Palmitoyl Pentapeptide 3 (see below), Phyllanthus Emblica Fruit Extract (antioxidant and anti-inflammatory), Siegesbeckia Orientalis Extract (Chinese herb unsupported by research), Glucosamine HCL (an amine used as a pH balancer), Yeast Extract (antioxidant), DMDM Hydantoin (a preservative), Hydrocotyl Extract (antibacterial with wound healing properties), Coneflower Extract (skin soother), Imperata Cylindrica Root Extract (also known as spargrass, no proven benefits), Bearberry Extract (antibacterial and antioxidant), and Licorice PTH (anti-inflamatory).


The film-forming agent Polyglyceryl Methacrylate, used so that the product forms a smooth covering over the skin.


THE BIG DIFFERENCE may be that StriVection has Palmitoyl Pentapeptide 3, whereas ProVectin has Palmitoyl Tetrapeptide-3. Palmitoyl Pentapeptide 3 is also a key ingredient in the wonderful Olay Regenerist products. It is a synthetic protein that is a fragment of the C-terminal portion of collagen, and is proven to increase elasticity by promoting collagen and elastins. Palmitoyl Tetrapeptide-3 is a synthetic peptide that has some good research behind it, but not as good. This is the crucial difference that sets ingredients in StriVectin and ProVectin apart.
On the other hand, ProVectin Plus has some special ingredients of its own that are NOT ingredients in StriVectin:
Tribehenin (skin conditioner), Ceramide 2 (assists skin's water retention and restores skin barrier), PEG-10 Rapeseed Sterol (a surfacant), Hyaluronic Acid (good moisturizer because of its water-binding properties), Acetyl Hexapeptide-3 (also known as Argireline - claimed to have muscle relaxing effect but controversial), Aloe Barbadensis Gel (moisturizer, antioxidant, antibacterial and anti-inflamatory), Zea Mays Oil Corn (emulsifier and surfecant), Octyldodecanol (emulsifier and lubricant), Pyridoxine HCL Vitamin B6 (antioxidant and antibacterial), and Cholecalciferol Vitamin D3 (possible antioxidant - the research is inconclusive).
ProVectin Plus also contains silicone in the form of PEG-8 Dimethicone, Dimethicone, and Dimethicone Copolyol for creating "slip", and water-binding and silky feel.
The generic StriVectin substitutes these "extras" for the missing proprietary breakthroughs that make up the "magic" ingredients in StriVectin SD cream: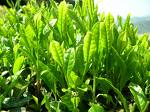 Extracts of Cucumber (reputed to be soothing but no proven benefit), Green Tea (antioxidant and anti-inflamatory), Grapeseed (emollient and antioxidant), Peach (fruit acid for exfoliation, also antioxidant), Lemon (antibacterial but potential irritant), Calendula (antibacterial, antioxidant, and anti-inflamatory), Ginkgo Biloba (antioxidant), and Ginger (possible irritant, no proven topical benefit).
Do these make up for the missing ingredients in StriVectin? It probably depends on your skin and what will work best for your individual hormone state, pH balance, and so forth. No two women respond in the same way to the same wrinkle remover cream, and no one cream has the same effect on all women.
Just keep in mind that there are differences and there is no generic StriVectin - just close copies.
However, every woman will get different results - there is no way of knowing for sure whether StriVectin SD cream or ProVectin Plus will work better for you without trying them both.
Return from Ingredients in StriVectin to Consumer Report StriVectin SD
Return from Ingredients in StriVectin to Home
---
New!

Comments

Please, leave a comment in the box below.