La Mer Skin Care
Originally created more than 40 years ago by a man named Max Huber, La Mer skin care products offer customers the opportunity to see softer, more supple skin. Huber, a NASA scientist, experienced a lab accident in which he incurred severe chemical burns and out of his will to find a way to treat his horrifically scarred skin, the La Mer line began.
Over the next forty years, scientists have taken Huber's research to a whole new level, producing an entire line of acclaimed skin care products that continue to hook new customers year after year.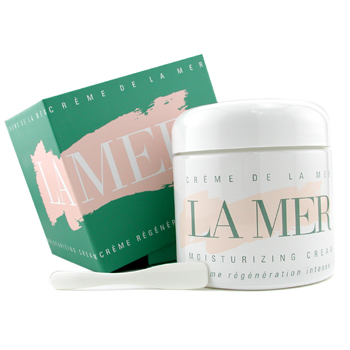 The term La Mer, meaning "the sea" is a great place to start when explaining why this skin care line is so extraordinary. Originally, the company started out selling Huber's revolutionary signature product called Miracle Broth, which was made from nutrient rich fermented sea kelp combined with an array of essential oils, botanicals and other skin healthy nutrients and purposed to bring life and rejuvenation to dull, unhealthy skin.
On the heels of the booming success of this product, the La Mer skin care line then began creating a range of products to help people with their every day skin issues. This incredible line is unique in that its products are scientifically engineered to utilize the bounty of skin aids and nutrients that the sea has to offer.
La Mer Moisturizing Products
While some customers with oily, break out prone skin may be concerned that the moisturizing properties of La Mer products may not be appropriate for them, studies have shown that these products can be used on absolutely anyone. The ingredients in this line are meant to restore your skin back to its natural state of balance, rather than to assault the skin with moisture. In fact, for those who are wary of using the line for this reason, the La Mer skin care line offers an oil absorbing lotion that works with your skin to leave a soft to the touch matte feel and prevent any greasy, oily residue on the skin.
La Mer and Animal Testing
Animals are not used in testing during any point of La Mer's creation process. The Max Huber Laboratories are strictly committed to eliminate animal testing and regularly help fund programs with the purpose of finding an alternative to this inhumane practice. Every product in the La Mer skin care line is carefully tested on volunteer groups and only then under the strict supervision of doctors and dermatologists.
La Mer Products
The La Mer line has a wide variety of products to offer its customers, each with its own unique purpose and ingredients. No matter what type of skin issues you have, this revolutionary collection of products is bound to have something to help you treat and transform your skin. Some of the most popular products include:
Moisturizing Products
Creme de la Mer
The Moisturizing Lotion
The Moisturizing Gel Cream
The Oil Absorbing Lotion
Body Products
The Body Creme
The Body Lotion
The Body Serum
The Body Refiner
The Hand Treatment
The Lip Balm
Cleansers
The La Mer line offers several different cleaners, including a foam, gel, lotion and fluid, each geared toward a specific skin issue.
UV Protection
As UV exposure is the leading cause of skin damage, the La Mer skin care line offers several products that are infused with super silky, lightweight UV protection to keep you looking great all day.
Additional La Mer Products
Besides the already mentioned product categories, several other types of skin aids are available through the La Mer line. Some of these product types include:
Eye Treatments
Skin Serums and Tonics
Skin Infusions
Transformational Treatments and Facials
Regardless of your skin type and corresponding skin issues, the La Mer skin care line has products that can transform your lifeless and damaged skin, making it firmer, softer and more supple. Truly incredible lines of skin care products, La Mer products have been and continue as a favorite choice for women around the globe, year after year.
Return to Anti Wrinkle Products
Return from La Mer Skin Care to Home
---
New!

Comments

Please, leave a comment in the box below.