Image Skin Care
Image Skin Care is a skincare company founded by Janna Ronert in 2003. The company sells high-quality FDA-certified skincare products all over the world. Image offers several different lines of skincare products, depending on your needs.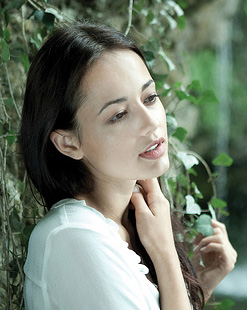 Ageless
The Image Skin Care line Ageless is a series of products aimed at preventing or lessening the signs of aging. The Ageless skincare line focuses on:
Protecting the skin from environmental exposure
Smoothing lines and wrinkles
Reversing cellular damage
Products in the Ageless line encourage cell growth and rejuvenation, which gives the appearance of healthy, fresh and youthful skin.
Ageless products have high SPF to protect you from UV rays. In addition to SPF, many of the products contain other vitamins and minerals that help your skin, including anti-oxidants and glycolic acid.
Vital C
Designed for people with very dry, rosacea-prone or sensitive skin, Vital C is another popular Image Skin Care line. It helps soothe irritation and makes dull or dry skin look radiant and hydrated. These products are typically very high in anti-oxidants. Vital C products include:
Hydrating Facial Cleanser
Hydrating Anti-Aging Serum
Hydrating A C E Serum
Hydrating Repair Crème
Hydrating Eye Recovery Gel
Hydrating Enzyme Mask
Ormedic
Ormedic is the newest Image Skin Care product line. It combines all-natural organic ingredients with cutting-edge medical science. The goal of Ormedic products is to improve your skin's health and make it look great by using strong anti-oxidants. The products use mostly natural ingredients and make a point to avoid parabens, acids or other chemicals.
People of all skin types can use the Ormedic line because the natural ingredients make it gentler. Even people with highly irritation-prone or injured skin can use Ormedic products with minimal problems. Another point in its favor is that these products are environmentally friendly and never tested on animals.
The Ormedic product line includes:
Balancing Facial Cleanser
Balancing Anti Oxidant Serum
Balancing Eye Lift Gel
Balancing Lip Enhancement Complex
Balancing Bio Peptide Creme
Balancing Soothing Gel Masque
Clear Cell
Image designed the Clear Cell line of skincare products to fight acne. These products can help you get rid of all the extra oil on your face, reduce inflammation and irritation and help purify your skin. Clear Cell skincare tends to be stronger than the other lines, with harsher chemicals, which are necessary to treat acne effectively. The Clear Cell line has products like these:
Salicylic Gel Cleanser
Salicylic Clarifying Pads
Salicylic Clarifying Tonic
Medicated Acne Lotion
Medicated Acne Scrub
Medicated Acne Masque
Daily Defense
The Daily Defense line focuses on protecting your skin from the elements. These are good products to check out if you are worried about skin cancer or would like to protect your skin from wrinkles and other age-related changes. These products are different types of moisturizers with an SPF of 30 or higher.
Body Spa
Consisting of four products, the Image Body Spa line offers a crème, lotion, bronzer and scrub, all aimed at helping you get healthy skin. The firming crème helps you get smooth and tight skin, while the bronzer gives your skin a healthy glow. The line includes an exfoliating scrub, which helps your skin cells regenerate, and a rejuvenating body lotion.
Buying Image Products
Image Skin Care does not allow individuals to buy directly from its website and only sells their product to skin care professionals. You can find Image at your local licensed aesthetician or physician's office, which is ideal so that they can tailor the products to you. You can also order Image products online. Prices generally range from $20 to $60 depending on the product and size. Additionally, customer reviews on most websites are generally positive, with most of the products getting four or five stars.
Return to Anti Wrinkle Products
Return from Image Skin Care to Home
---
New!

Comments

Please, leave a comment in the box below.