Side Effects of StriVectin SD
Wondering about the side effects of StriVectin SD?
Don't worry. The truth is in here.
Our mission is to bring you fast, free, and independent StriVectin facts.
The most important side effect should be revealed immediately: BETTER SKIN - at least for some women.
However, instead of spending $135 you may get identical results with a wrinkle remover cream from Publix or Walgreens at a fraction of the price!
It is easier to understand the potential for StriVectin side effects if you are informed about the ingredients in StriVectin.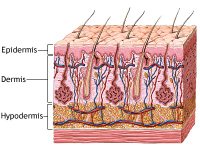 It is also important to know of independent clinical studies. In research by ConsumerReports.org, StriVectin earned a "very good" rating for tolerance, meaning that in this other study, StriVectin did better than most other products in terms of women dropping out due to skin irritation or other side effects.
The label advises that users may feel "moderate warmth" when they apply the product, but that is normal. This is said to be an indication that the wrinkle remover cream is "doing its thing".
The most likely side effects are redness/rash and/or itching. Customers are advised to test on a small area of the forearm before applying to the face.
IMPORTANT WARNING: STRIVECTIN SD MUST NOT BE USED IF YOU ARE PREGNANT OR NURSING.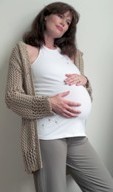 I called StriVectin on 1-800-898-5153 to see if I could get an explanation in relation to the warning on side effects of StriVectin SD for pregnant or nursing women. The answer was that there have been no tests done on StriVectin with pregnant women and so a doctor would need to be consulted. I could get not any information about any specific ingredients that might be dangerous. It seems that there is no evidence of any problem - rather - the company is being very cautious rather than run any risks.
The manufacturer also advises anyone under to get their doctors permission before using the product.
NOTE: the risk of side effects of StriVectin SD may be increased if you buy Strivectin wholesale. For example, some discounters like e-Bay offer products that may be expired, remnant, or opened, causing ingredients to destabalize. This is why it is almost impossible to buy StriVctin wholesale, although you can get good discounts if you buy online with a reputable skin care site that offer rewards, loyalty programs, and other discounts.
Discover Government Approved safety facts for common wrinkle cream ingredients.
Does StriVectin work?
Of course, with StriVectin, as with any wrinkle remover cream, there is ONE SIDE EFFECT that we can be sure that women want. LESS WRINKLES!
So does StriVectin work?
As explained earlier on this site, StriVectin has undergone independent testing, for example there is study available through ConsumerReports.org. (You have to pay to subscribe to get access - ConsumerReports will not allow us to just copy it and publish it here for you.)

This is great because for most of the wrinkle remover cream out there, we never get to see any third party or objective evidence.
Usually we just have to rely on in-house "evidence" generated by the manufacturer themselves. Or do what women have had to do for years - spend a small fortune of our own money to be guinea pigs for cosmetics companies.
The official verdict from Consumer Reports.org was that some women got a reduction in wrinkles from StriVectin, but different women responded differently to teh various products - there was no single product that was best for everyone.
However, StriVectin was a better performer overall than the more expensive La Prairie Cellular and a few of the others.
(StriVectin products contain the short-chain peptide Pal-KTTKS. Research shows this peptide increases collagen and elastic fibers. It is this increased elasticity that translates into decreased wrinkles.)
According to this research, StriVectin has "good" anti-wrinkle properties, and is a "very good" moisturizer. It was also rated "very good" for tolerance. This is one of the reasons why we are not too concerned about StriVectin side effects. (However, please keep in mind that the study also found big differences in how women reacted. Each individual has unique requirements and responses.)
The great thing about living in the Internet age is that you can easily read what other women have to say about StriVectin.
Return from Side effects of StriVectin SD to Consumer Report StriVectin SD
Return from Side Effects of StriVectin SD to Home
---
New!

Comments

Please, leave a comment in the box below.