Austin Skin Care
Take advantage of the many Austin skin care establishments providing services to rejuvenate, transform and enhance the condition of your skin. Healthy-looking skin reflects an overall youthfulness and vibrancy about an individual, whether they have just received dermabrasion, removed old acne scars with a facial peel or utilized moisturizing therapy for dehydrated skin.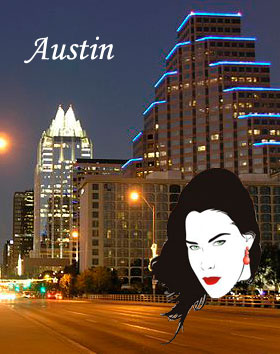 Maintaining optimal care for your skin is not only about looking your best. When you neglect your skin, you are essentially neglecting your health. Vulnerability to infections, diseases and rashes occur as a result of improper skin care, sometimes leading to more serious internal medical issues that could have been easily prevented by visiting one of these professional Austin skin care spas.
An organic spa specializing in all-natural skin treatments, Orange Blossom Skin Care has provided Austin residents with solutions to all skin care issues since 2000. They offer a variety of packages as well as teen services and the ability to make an appointment online as well as other services that include:
Advanced skin care therapies, such as exfoliating facial infusions involving antibacterial, anti-aging and lightening substances that offer a non-wounding alternative to peels, as well as microdermabrasion, LED light therapy and microcurrent therapy, a facelift that is non-surgical,
Personalized skin care programs that aestheticians create for a personalized skin care regimen, specifically intended for each individual skin type.
Waxing, massages and makeup consultations
Teen services: treatments tailored for acne outbreaks, rosacea and dry skin caused by excessive blemishes
This Austin skin care company also offers periodic specials and an online instant gift certificate service.
The Skin Care Experts are a group of licensed and experienced skin care professionals who possess a total of 45 years working in the skin care industry. Also employed at this spa are dermatologists who diagnose and treat all kinds of skin conditions. Austin residents can also take medical aesthetics classes as well as courses in some areas of cosmetology.
Specializing in acne control and treatment and anti-aging services, the Skin Care Experts offer other services such as:
Traditional facials
Peels
Microdermabrasion
Ultrasound
Waxing
Eyebrow shaping and brow tinting
Permanent make-up for eyeliner and eyebrow detailing that will never smudge again
They also offer a "Relax and Regenerate" spa treatment that includes facial cleansing, a shoulder, face and neck massage using aromatic oils, and hand treatment provided by special heated mittens.
In addition, a complimentary healing session is available for a limited time. Alternative healer Ruth Elaine Lewis will show you how to use your energies to change the way consciousness is structured, and relieve pain, trauma or illness that has been disturbing your well-being.
Another excellent Austin skin care treatment center is the innovative Spa for Skin, an establishment providing exceptional name-brand products that improve all kinds of skin conditions. Visitors to the Spa for Skin will find these services available:
Hair removal
Peels and facials
Acne control
Semi-permanent make-up applications
Skin tightening and sculpting, neck and jowl lift and blepharoplasty, surgery on the eyelid
Wrinkle relaxing using Botox
Cosmetic fillers such as Juvederm, Perlane, Sculptra and Radiesse
Skin resurfacing through photodynamic therapy, laser resurfacing, Active FX and FotoFacial
With the many excellent Austin skin care facilities offering quality therapies, services and skin care products, Austin residents should never have to suffer from skin issues relating to acne, scarring, dehydrated skin, premature wrinkling, sun damage, benign skin lesions, rashes, rosacea or any other dermatological condition affecting the health and appearance of the skin. Do not allow skin issues to keep you from feeling confident as well as healthy. Visit one of these treatment centers and start enjoying vibrant, glowing skin.
---
New!

Comments

Please, leave a comment in the box below.