Connecticut Skin Care
Connecticut skin care is easily accessible throughout the state. If you are seeking high quality skin care, Connecticut has a number of options including spas, estheticians, dermatologists and specialty treatments. The majority of skin care centers in Connecticut are in larger cities, such as Hartford and New Haven, but there are options throughout the state.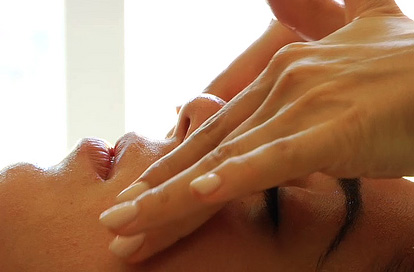 Spas
Spas are a great place to relax and to get Connecticut skin care. Most spas in Connecticut offer facials and massages. Their services are usually non-medical but are still very effective in improving your skin's appearance and health. Most spas have estheticians who are trained in skin care as well as other areas. Popular spas with skin care services include:
Viso Bello Day Spa and Massage Therapy Center: Located in Middlebury, Connecticut, Viso Bello is a Connecticut Magazine 2011 Best of Connecticut award winner. The spa offers skin care services such as facials and microdermabrasion treatments. The spa also offers The Perfector, which is a computerized skin rejuvenation device that uses waves and voltage to stimulate your skin cells and improve your skin.
Lavender Fields Day Spa: Located in Plainville, Connecticut, the Lavender Fields Day Spa is a popular and well-reviewed spa. It is a great choice for Connecticut skin care and offers several facials for you to choose from as well as microdermabrasion treatments. The Lavender Fields Day Spa also has LED, or Light Emitting Diode, treatments. LEDs help quicken the replenishment and repair of damaged cells, increase the skin's production of collagen and encourage increased cellular metabolism.
Glow Face and Body Boutique: Glow offers a number of spa services to help you relax as well as refresh and rejuvenate your skin. Located in Branford, Connecticut, the spa offers several different types of facials, such as an acne, moisturizing, aromatherapy and gentlemen's facial. These and many others use different ingredients for different amounts of time to achieve a desired result, and many of them can be tailored to your skin and your personal needs. Glow also offers microdermabrasion, an oxygenating body treatment and face peels.
Dermatologists
If you have problems with acne or need a little more help with skin care than a spa can provide, visiting a dermatologist may have a dramatic impact on your skin. Dermatologists have more training than estheticians and have medical training so that they can write prescriptions. You have a wide variety of dermatologists to choose from with Connecticut skin care, and some may even be covered by your health insurance. Well known and popular dermatologists include:
Connecticut Dermatology Group: The Connecticut Dermatology Group is a full service dermatology practice with several doctors. The group has offices in Norwalk and Stamford and offers a huge array of services. The services offered include laser treatments, Botox and phototherapy. The doctors at the Connecticut Dermatology Group can also write prescriptions for acne medications and carry several over-the-counter skin care products that you can purchase, including Skinceuticals, Obagi and DCL.
Eastern Connecticut Dermatology: Located in Groton, Connecticut, Eastern Connecticut Dermatology offers several dermatologists and estheticians for all of your skin care needs. The office has general dermatology services, such as skin cancer screening and treatment, as well as acne treatment. If also has spa services, cosmetic services such as electrolysis and Botox, as well as microdermabrasion and facial peels. Eastern Connecticut Dermatology carries a wide variety of skin care products, including sunscreen up to SPF 60 and Glytone products. Glytone skin care products are only sold in doctor's offices and use glycolic acid to treat your skin.
Taking care of your skin is very important, and you owe it to yourself to get the best Connecticut skin care possible. Living in Connecticut, you have several choices located in cities all throughout the state. Connecticut has estheticians, dermatologists and spas, most of which offer high quality skin care services.
Return from Connecticut Skin Care to Home
---
New!

Comments

Please, leave a comment in the box below.