Denver Skin Care
Establishments providing Denver skin care services and products offer convenient answers for people searching for solutions to common skin problems. Denver residents especially need professional assistance with maintaining soft, healthy-looking skin during the long Colorado winters that tend to dry and age skin.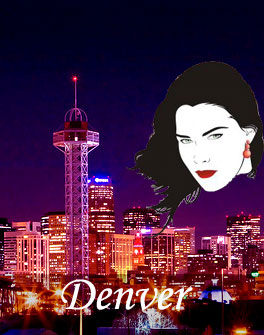 Depletion of moisture due to consistent exposure to cold air can prematurely wrinkle the skin, cause it to flake and lose luster. Visiting one of the many talented skin care businesses in Denver is the perfect remedy to replenish tired, dehydrated skin.
Sasha Shvedov, a licensed registered nurse, has owned and operated her skin care center in the Cherry Creek area since 1991. Having graduated from beauty schools in Russia and the U.S., Sasha not only specializes in waxing, dermabrasion and laser teeth whitening, but also understands the physiological mechanisms behind acne, hyperpigmentation, rosacea and other skin issues.
Sasha offers a variety of acne and facial treatments including:
Basic European facial
Acne treatments
Collagen facial for revitalizing washed-out skin with a combination of minerals, vitamins, amino acids and Swiss collagen
DNA facial—as DNA is a necessary component of cell renewal, this special facial repairs skin damage inflicted by severe blemishing and ultraviolet rays.
Hyaluronic facial
Seaweed-C facial—this technique thoroughly cleanses the skin's pores using vitamin C and alpha lipoic acid. Cellular structure and elasticity are also enhanced.
Facial peels—this skin-improving technique diminishes fine lines, blemishes and scars as well as encouraging production of nourishing collagen.
Microdermabrasion—this Denver skin care business offers painless dermabrasion implemented by a diamond wand chip and vacuum system that exfoliates and smoothes skin, eliminates pimples, minimizes age spots and refreshes skin damaged by excessive exposure to the sun.
To add a bronze glow to wintertime skin, try Sasha's moisturizing airbrush tanning procedure that is safe and lasts up to 14 days, depending on your type of skin.
Skin care professionals working at the Denver Skin Care Clinic possess 60 years of combined experience in the field of dermatology. In addition to providing solutions for common skin conditions, this clinic also provides help with skin disease and even skin cancers. Eight physicians are available to see all patients, including those suffering from such skin problems as:
Dermatitis, psoriasis and eczema
Acne
Dry skin and rashes
Skin lesions
Moles, warts and pigmentation issues
Viral, fungal and bacterial skin infections
Doctors at the Denver Skin Care Clinic also diagnose and treat fingernail and toenail disorders.
Dr. Kimberlee Terry and her staff at LeCelle Medical Wellness and Aesthetics provide a tantalizing blend of Western and Eastern skin care practices. As a board-certified physician of internal medicine with additional training in medical skin care, Dr. Terry has been offering alternative skin care treatments to Denver residents for the past eight years.
This Denver skin care establishment offers personalized care along with advice about nutrition, exercise programs and techniques for implementing effective stress reduction in one's busy life. Clinical services include:
Botox
Dermal fillers such as Restylane and Juvederm
Laser skin tightening
Micro-laser peels
Photo facials
Rosacea reduction
Vein reduction
LeCell Medical Wellness and Aesthetics sells high-quality skin products, manufactured by Neocutis, Dermavance, Dermatologic Cosmetic Laboratories and Latisse, which perform various skin enhancements such as collagen stimulation, free radical protection, elimination of fine lines and re-hydration of excessively dry skin.
Operating in the Cherry Creek North business district, Avanti Skin Care of Denver welcomes individuals seeking skin care to try their FDA-approved procedures and services that effectively tend to all skin conditions. Led by a medical professional who oversees treatment, technicians as well as a registered nurse will discuss what you would like to see occur as a result of Avanti's skin services. Initial visits involve a complimentary consultation regarding your skin tone, wrinkles, pore size, the bacterial composition of your skin and the presence of spots caused by sun damage.
Whatever problem afflicts your skin, you can be sure to find a Denver skin care establishment that provides productive solutions in an affordable and satisfying manner.
---
New!

Comments

Please, leave a comment in the box below.