Honey Skin Care Products
Naturally nourishing skin with organic nutrients that hydrate and refresh, honey skin care products provide antimicrobial and antioxidant properties that leave skin feeling great and looking radiant. Cosmetic and skin care products are increasingly taking advantage of honey's benefits by including them in their merchandise.
Honey also makes an excellent cleansing agent that effectively treats acne outbreaks with its ability to draw out and eliminate skin impurities.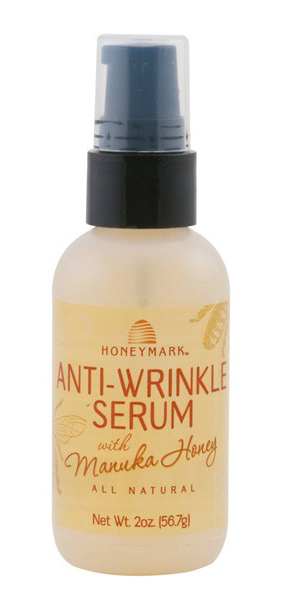 Honey is a humectant, a substance that attracts and retains moisture. Many moisturizers, shampoos and creams include honey in their list of ingredients for this reason.
In addition, honey's natural antioxidant property reduces skin damage resulting from UV rays and inhibits premature wrinkling by keeping skin hydrated. Certain honey skin care products that contain rich amounts of honey may also be effectively in treating minor burns and itchy or painful insect bites as well.
Makers of Honey Skin Care Products
Honeymark
Honeymark makes skin care products containing Manuka honey, a special kind of honey created in New Zealand that strongly enhances healing of skin problems such as scaly skin, acne and other blemishes. Taken as a dietary supplement, Manuka honey also promotes immune system and joint health.
Honeymark Acne Cream--according to Honeymark's website, this cream is capable of preventing future acne breakouts, diminishing redness and scaliness and eliminating acne fast. Users are to apply this acne cream twice a day until acne clears. Ingredients include salicylic acid, certified organic aloe barbadensis leaf juice, hyaluronic acid, witch hazel extract and Manuka honey. Price for 2.5 ounces of Honeymark's acne cream is $25.
Honeymark's handmade Manuka honey bar soap--this soap effectively cleanses the skin but leaves skin feeling soft, supple and not dry like other soaps. It can be used to remove facial cosmetics and is safe for daily showering. Ingredients include coconut, safflower and palm oils; soybean protein; sodium hydroxide and Manuka honey. Price for a four ounce bar of honey bar soap is $15.
To examine other Honeymark honey skin care products you can go to their website at Honeymark.
Honey Girl
Honey Girl offers skin care items made with organic Hawaiian honey, beeswax, pollen, propolis and royal jelly. The saliva of worker bees provide royal jelly which feeds bee larvae but also give us a substance rich in minerals and fatty acids conducive to skin care. Royal jelly is also an anti-inflammatory, which helps heal acne and pimple blemishes as well.
Bee propolis is essentially a type of "bee glue" that bees mix with wax to build and maintain hives. Like royal jelly, it too contains antibacterial qualities that help to heal skin problems as well as providing essential oils, amino acids and beneficial bioflavonoids.
Honey Girl Facial Cleanser—gently, but effectively removes excess oil, dirt and cosmetics that block sebaceous glands, a condition resulting in blemishes and acne. In addition to bee-related ingredients, this facial cleanser also contains organic raw honey and extra virgin olive oil. A four-ounce jar of Honey Girl facial cleanser costs $20.
Honey Girl Rejuvenating Mask--this facial mask stimulates collagen production as well as promotes new skin cell production. By applying this mask and leaving it on for about 15 minutes, your skin will feel clean and refreshed. Other ingredients include French green clay, Hawaiian blue-green algae and organic diatomaceous earth. A 1.75-ounce tube of Honey Girl Rejuvenating Mask sells for $25.
To learn more about these honey skin care products go to Honeygirl.
Homemade Honey Skin Care
Homemade skin care lotions and masks containing honey are easy to make by using many items you may already have in your kitchen.
For example, a firming facial mask recipe includes one tablespoon of honey, one egg white, one teaspoon of glycerin and about 1/2 teaspoon of flour to make a paste-like substance. For quick elimination of a sudden pimple, mix one teaspoon of honey, 1/4 teaspoon of salt and 1/4 cup of warm water together. Dip a cotton ball into the mixture and press it against the pimple for several minutes.
Honey skin care products provide natural and effective treatment for a variety of skin problems ranging from overly dry skin to excessive wrinkling to acne blemishes. Honey is also an affordable ingredient for skin care, which everyone needing help with problem skin can use.
Return to Anti Wrinkle Products
Return from Honey Skin Care Products to Home
---
New!

Comments

Please, leave a comment in the box below.