Orange County Skin Care
Orange County skin care provides you with a number of options to treat everything from acne to dry skin patches to blemishes and varicose veins. The choices offered allow you to meet your skin care needs at prices you can afford and the array of medical professionals ensures the opportunity to receive treatment from someone you trust.
So whether you live in Anaheim, Fountain Valley, Newport Beach, Villa Park or anywhere else in Orange County, the skin care you need from the professional you want is right in your own backyard.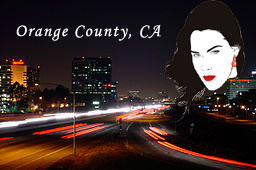 Anaheim
Focus Medical Spa is one of the Orange County skin care facilities with a small but qualified staff to offer you personal attention and various treatment options to leave your skin feeling and looking exactly the way you want it.
Dr. Fraid Mostamand is a board certified physician, a professor at the University of California and the Medical Director of the spa, where he works alongside the licensed Esthetician, Angel Garcia, who has almost a decade of experience in the field of skin care.
At Focus Medical Spa, these professionals can provide you with Laser Hair Removal, Photorejuvenation, Acne and Vein treatments, Botox or Restylane and Microdermabrasion, as well as a line of skin care products to maintain your renewed skin.
Fountain Valley
If you prefer something less clinical and more tranquil, Fountain Valley is home to the Body Centre Day Spa, where Orange County skin care is one of their specialties. Seen by appointment only, visitors may select from a rejuvenating menu of facials, peels, body polishes, body wraps, tinting, waxing and Endermatherapy, the last of which is a laser technique that eliminates 'cottage cheese' or dimpled fat.
They also offer some medical spa treatments, such as laser hair removal and photo-facials, as well as monthly specials so you can look and feel food and save money.
Newport Beach
Most Orange County skin care facilities offer the same or similar treatments but some do specialize in specific areas or offer additional services, such as laser tattoo removal. Newport Beach has many skin care offices or spas but one in particular stands out and is worth mentioning because it deals with a specialty overlooked by most people.
Dr. Jeffrey S. Lauber, a board certified dermatologist, is the head of the Advanced Skin Treatment Center of Orange County and he specializes in the treatment of genital warts. Using state of the art therapies, Dr. Lauber and his team of skin care professionals work to cure this ailment, along with HPV, another STD that often leads to cancer if left untreated.
In addition to specializing in genital warts and HPV treatments, the Advanced Skin Treatment Center also assists patients with:
Allergy Testing
Alopecia
Birthmark Removal
Cancer Screenings
Cellulite Reduction
Counseling
Ear and Earlobe Refinement
Hairline Reconstruction
Herpes
Non-Surgical Facelifts
This is just some of what you can expect to find when visiting Dr. Lauber and his staff at the Advanced Skin Treatment Center.
Villa Park
Clinical Aesthetics of Villa Park is anything but clinical; in fact, it has a spa-like ambiance where you can relax and tend to your skin care needs. This tranquil spa offers Botox, skin rejuvenation, peels, fillers, spider vein removal and electrolysis, as well as some other skin pampering services. To enjoy these services simply call to make an appointment or set up a consultation.
Finding a facility that provides Orange County skin care is not difficult though shopping around may take some time. If you are seeking skin care, shop around, find what you need at an affordable price and do your research-looking good is not worth risking your health.
Return from Orange County Skin Care to Home
---
New!

Comments

Please, leave a comment in the box below.