San Francisco Skin Care
You will find many San Francisco skin care providers in the city by the bay. Whether you are a long time resident or a first-time visitor you have numerous options to pamper yourself and treat your skin to give it a healthy and radiant glow. If your skin requires a medical professional, make sure you visit a dermatologist before you go into a spa without any medical staff. On the other hand, if you do not need medical help you can choose the spa of your choice, which provides the best service and atmosphere.
Cocoon Spa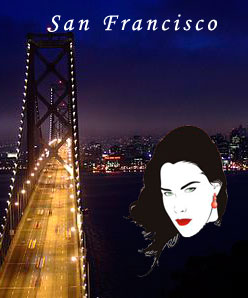 Sara Redmond, a European trained specialist with a degree in skin care, founded Cocoon Spa. The spa has a highly trained staff of licensed and certified estheticians, massage therapists, acupuncturist and yoga instructors. This San Francisco skin care spa offers an atmosphere designed to take care of your skin as well as the rest of your body with the latest therapeutic procedures from around the world, such as:
Light Emitting Diodes (L.E.D.) skin specific facial
Flash facial
O2 infusion facial 
Glycolic acid and salicylic acid peel 
Brighten/tighten vitamin C mask 
Eye treatment 
Pre-natal massage
Cocoon Spa offers packages with different options up to two hours of body treatment to ensure all your needs are met for a complete restoration of your mind, body and spirit.
Revel Spa
Revel Spa is one of the premier destinations for a San Francisco skin care experience. The atmosphere is designed to offer total relaxation with professional care for your skin, hair, body and spirit. The spa services available include massage, facials, waxing, manicure, and pedicure. Revel has packages designed around your schedule ranging from an hour to an all day experience, which includes:
Revel deep cleansing facial
Men's revitalizing facial
Microdermabrasion
Deep-cleansing back treatment
Intensive acne treatment
One of the specialties at Revel is providing organic ingredients in their products. The Revel organic facial uses organically grown herbs, fruits and vegetables. You can also choose to use organic Revel wax for your depilatory needs.
Skin Medical Spa
Skin Medical Spa provides the best of both worlds in San Francisco skin care by combining state of the art technology with personalized pampered service. Their goal is to provide you treatments which have visible results. Skin Medical Spa begins by performing an in-depth personalized skin consultation with each client. After the consultation with a board certified physician your treatment will be administered by a nurse practitioner or a licensed medical esthetician. Skin Medical Spa provides a variety of treatments including:
Laser tightening
Obagi blue radiance, revitalize and rejuvenate peel
Laser rosacea treatment
Acne treatments
Facials
The presence of medical care providers means you will have different levels of treatments available for your skin. The doctor can prescribe a peel for your specific skin type with the right formulation in the peeling agents. The benefit of having a doctor present is they know the difference between alpha-hydroxy acids, beta-hydroxy acids, resorcinol, and retinoic acid and the effect it will have with any pre-existing condition on their patients.
Dolev Dermatology
Dr. Jacqueline Dolev is a board certified dermatologist in San Francisco. Dolev Dermatology provides the latest skin treatments for cosmetic and medical conditions. You can get laser treatments for red and brown spots, stretch and birth marks, wrinkles and skin rejuvenation. Some of the medical procedures for serious skin conditions include:
Skin cancer screening
BOTOX for hyperhidrosis, a condition of sporadic, excessive sweating
Skin patch testing for allergies
Chemical peels for acne
Acne extractions
Cyst excision
Mole removal
Hair loss management
The treatment you receive in a San Francisco skin care facility will improve not only your appearance but how you feel. A healthy skin is the first thing people notice about you and the right spa, med spa or dermatologist can make all the difference in the world. Choose the establishment with the most experience and references to ensure you will get excellent service
Return from San Francisco Skin Care to Home
---
New!

Comments

Please, leave a comment in the box below.