SK II Skin Care
If you are looking to bring a glowing, youthful resilience to your skin, SK II skin care may be just the daily skin regimen for which you are looking. Beloved by millions of women around the globe, world-renowned celebrities, scientists, doctors and nearly five years of research back the SK II brand, which helped it evolve into the miracle product it is today.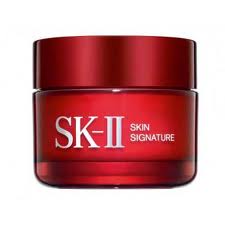 History of SK II
The SK II line began its run roughly thirty years ago in Japan when an unnamed scientist began to notice that the people who worked in the local Sake breweries had amazingly soft, supple skin on their hands. It led him to believe that a connection existed between the ingredients they were working with and the youthfulness of their skin.
Inspired by this incredible observation, a team of scientists began studying the connection between Sake and healthy skin, in hopes that it could be produced in such a way that women across the world could use it. After five years of dedicated research on fermentation and testing of over 300 varieties of yeast, researchers discovered that a yeast byproduct now known as Pitera produced the skin benefits they were looking to replicate.
The derivative of a unique type of yeast, Pitera is essentially a melting pot of organic and amino acids, minerals and vitamins that promote healthy skin function. This ingredient pushes skin to heal and rejuvenate itself, which actively leads to clearer, healthier skin with a younger, smoother appearance. The heart of all of the SK II skin care line is Pitera whose effectiveness has created and kept the worldwide customer base for the last few decades.
SK II Skin Care Line Products
The SK II line produces a variety of different types of products, each formulated to benefit the skin in a specific way. Each of these products falls into one of several categories of products that include:
Texture refinement products
Wrinkle resilience products
Radiance enhancement products
Spot Control products
Firmness products
Finishing products
Some of the specific types of effective and beneficial products that you will find in the SK II line include:
Cleansers
Toners
Facial treatment essence
Moisturizers
UV protection
Masks
Eye care
Foundation
Customer Favorites
One of the best forms of advertising is word of mouth and customer reviews and the SK II line is no different. If you're curious about which products are customer favorites, the product website lists it's products with a star rating from one to five which is derived from the reviews and ratings of its customers. A few of the highest rated products include:
SK II Whitening Source Clear Lotion - A favorite of SK II skin care customers around the world, this highly advanced cosmetic product falls in the spot control category and contains a complex moisturizing and exfoliating formula that hydrates dry skin and helps to slough off dead skin cells to restore a amazing youthful clarity and complexion to the skin. SK II customers gave the whitening source clear lotion the full five stars rating.


Cellumination Essence - Another top rated product in the line is the SK II Cellumination Essence. This radiance enhancement product is a hydrating serum that refines the surfaces of the skin and reduces the visibility of flaws and discoloration. The Cellumination serum greatly increases light transmission on the surface of the skin, smoothes texture and boosts skin appearance overall.


Facial Treatment Repair C - An excellent and highly reputable texture refinement product created solely for the SK II skin care line, this facial repair treatment contains an effective and concentrated serum that minimizes and reduces the appearance of fine lines, wrinkles. The product also infuses the skin with a mix of hydrating moisturizers that by design slow the aging process, leaving skin with a glossy, silky feel.
If you need specialized skin care products to address your dermatological challenges, the SK II skin care line may be just the miracle for which you are looking. This spread of top rated, dermatologist tested products is most easily purchased online, directly through their website. If you have skin allergies or are worried about the sensitivity of your skin, visit with your dermatologist before you begin any new skin care regimen.
Return to Anti Wrinkle Products
Return from SK II Skin Care to Home
---
New!

Comments

Please, leave a comment in the box below.