Skin Care San Jose
For people wanting professional assistance with skin care San Jose has several clinics offering modern skin rejuvenation techniques provided by professional and experienced dermatologists. Whether you want wrinkles smoothed, fine hairs removed or discolorations eliminated, one of these San Jose skin care facilities possess the right services to satisfy your skin needs.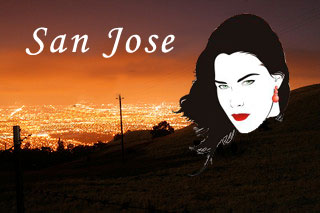 Photo courtesy of mark sebastian
Dr. Melnick's Laser & Cosmetic Center
One of the most trusted establishments in the San Jose area, Dr. Melnick's Laser & Cosmetic Center is a state-of-the-art clinic boasting the best in modern, non-surgical body contouring and skin rejuvenation procedures. Dr. Melnick's has had a firm reputation for making everyone feel as well as look their best since 1984. Skin care San Jose services at Dr. Melnick's office include:
Intense Pulse Light—IPL is a laser treatment effective for eliminating numerous benign skin problems. This photorejuvenation procedure corrects cosmetic issues such as age spots, rosacea, tiny broken veins, birthmarks and sun damage. Predominantly used on the arms, face, hands and neck, IPL is non-invasive and safe, providing excellent results by utilizing low-energy, broadband light that mildly heats the blemished area to create more youthful looking skin.


Pixel Skin Resurfacing - Another modern laser skin treatment, Pixel skin resurfacing improves tone and texture of the skin by gently destroying discolored and damaged cells lying on the surface of the skin. Pixel resurfacing also tightens skin and stimulates collagen production, a substance important in preventing premature skin wrinkling and sagging.


Advanced Chemical Peels - For advanced skin care San Jose Laser and Cosmetic center offers Retin-A Peels that combines Resorcinol, retinoic acid and AHA to create a safe and effective medical peel capable of smoothing acne scars and post-inflammatory hyperpigmentation. Glycolic chemical peels eradicate damaged or dead skin cells to reveal smooth, fresh, wrinkle-free skin. This peel also helps reduce the number of acne outbreaks suffered by those with recurring acne.


Wrinkle Reduction and Elimination - Wrinkle reduction treatments incorporate several methods such as fat transfer, Restylane, Juvederm Botox, Sculptra and Selphyl. Also called "liquid facelifts", Sculptra and Selphyl are becoming increasingly popular because of their non-invasive technique and superior results.
Dr. Melnick's Laser & Cosmetic Center also provides facial augmentation and contouring services as well as microdermabrasion, acne control and scarring elimination treatments. In addition, free consultations are provided for first-time customers.
Skin Logic Skin Care and Treatment Center
For specialized skin care San Jose also offers the Skin Logic Skin Care and Treatment Center owned by Dawn Amador, a skin care technique professional with a degree from the University of California in Berkeley. Along with her skills, Ms. Amador uses advanced products such as Eminence Handmade Organic Skin Care of Hungary and Dermaquest Skin Therapy.
Acne, premature wrinkling, sun damage and unhealthy skin tone are just a few issues addressed by this skin treatment clinic. All techniques performed at Skin Logic include blended essential oils and extractions to purify and rejuvenate skin problems.
Oxygen infusion treatments are also available, a process that significantly reduces even the smallest skin imperfections and creates skin that is flawless and optimally hydrated.
Clients visiting Skin Logic for the first time will receive free consultation as well as $20 off any 60-minute treatment.
Los Gatos Dermatology
Located on the Los Gatos main campus. Los Gatos Dermatology provides laser services, cosmetic surgery, aesthetician services, phototherapy and a pathology laboratory to process and diagnose tissue samples. It is a comprehensive, full-service clinic with 21 examination rooms, nearly 50 staff workers and a dermatologic pharmacy equipped with the latest medications for optimal skin treatment.
For the best in skin care San Jose provides exceptional skin treatment services capable of relieving acne blemishes, diminishing evidence of sun damage and rectifying a variety of cosmetic as well as medical issues.
Return from Skin Care San Jose to Home
---
New!

Comments

Please, leave a comment in the box below.