Highest Rated Wrinkle Cream
What is the highest rated wrinkle cream?
It all depends who you ask and how you measure it!
No - I am not being a tease. Recent research by independent consumer watchdogs such as ConsumerReports.org provides some clear winners, but because every woman has different skin and different needs, there is no single answer.
In 2007, 5,000 French women (internationally recognized for beauty, style, chic, and shrewd shopping) voted StriVectin SD the Number 1 wrinkle remover cream at Les Grand Prix Advantages de la Beaute (Advantage's Grand Prix of Beauty).
StriVectin is also consistently ranked high on mega-website Amazon by the many American women who contribute consumer reviews.
However, in scientifically controlled French and US testing a range of creams were tried, with low cost supermarket products going head to head with prestige designer brands priced at $100 or $200 a jar (including StriVectin at $135).
(Unfortunately, some fabulous products like Elizabeth Arden Ceramides were not included in the testing, but there is still a great cross-section.)
Olay Regenerist was the highest rated wrinkle cream in consumer research.

There was no single highest rated wrinkle cream, but three of the top performers were:
1. OLAY Regenerist (which you can buy at the drugstore/supermarkey for under $290)
2. LANCÔME Paris Rénergie
3. ROC Retin-Ox+ (But beware! Another RoC cream finished at the bottom.)
Highest Rated Wrinkle Cream Research
Best wrinkle creams
The truth is that the best wrinkle remover cream, is sunscreen. The sun is the number one cause of aging, wrinkles and skin damage. You should avoid the sun, and always wear sunscreen.
Even the highest rated wrinkle cream will not do as much to prolong youthful skin as consistent use of any generic sunscreen.
What if it is too late, and (like all the rest of us) you were careless about sun damage as a kid? If it is time to get serious in the fight against wrinkles, there are three types of wrinkle remover creams you need to know about.
Doctors' highest rated wrinkle cream contains tretinoin.

According to dermatologists and other medical experts, the best wrinkle creams are:
1. Prescription only creams with retinoic acid, also known as tretinoin. These include products such as RETIN-A and RETRIEVE.
2. Alpha hydroxy acid creams (AHAs) with concentrations of at least 8%. These are sometimes known as fruit acids. A 10% concentration is even better.
3. Products that can actually PENETRATE the skin's outer layer directly stimulate collagen production. This is the holy grail of anti aging, and the reason why Oprah, Demi, Goldie, Angela Lansbury, and other "older" celebs are raving about emu oil:Dremu Anti Aging Skin Care Products
Best Wrinkle Remover Tips
Ok, I know it's a painful cliche, but hating me for saying it is like hating your mom for wanting to feed you vegetables.
The BEST wrinkle remover is PREVENTION.
Since ancient times, the greatest health care wisdom has always been "prevention is better than cure".
How do we prevent wrinkles? It is easier than you may think:
The highest rated wrinkle cream for prevention is sunscreen.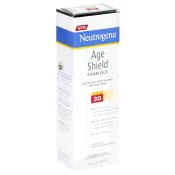 1. Always wear sunscreen.
2. Sleep on your back. According to the American Academy of Dermatology (AAD) if you sleep on your side, you risk etching sleep lines into your cheek or chin and these ultimately become wrinkles. One of my sisters sleeps on her tummy and has a badly furrowed brow. My mom sleeps on her back, and at 70, still has the most beautiful skin you can imagine.
3. Eat fish oil. The omega-3 oils from cold water wish like salmon are great for keeping the skin plump and sleek - in other words, young looking. Omega-3 is an essential fatty acid that provides the best possible protein for building great skin, as well as on-going nourishment. Nicholas Perricone, MD is a doctor famous for his expertise in skin care and anti-aging, and he is a leading advocate of fish for fighting wrinkles.
4. Do NOT smoke!
5. Do NOT squint. Polarized sun glasses and reading glasses are much cheaper and more effective than hi-tech eye serums. This is not an "old wives' tale" - it is science. The American Academy of Dermatology advises that squinting is the kind of repetitive facial movement that strains the muscles of the face. The resulting grooves formed under your skin eventually show as wrinkles on the skin's surface.
6. Know your product. Some skin creams, for example Nutrix by Lancome has been around since 1936. New wrinkle remover creams are constantly being formulated, but it is hard to pass up something women have sworn by for three generations.
Your Individual Skin Analysis
The MOST IMPORTANT discovery from the Consumer Reports research was this:
"Everyone has different skin and different stressors, so it's likely that any given product will work differently on different people."
The studies show that different women get different results from the same product. Not ALL women get a better result from the highest rated wrinkle cream in any single study. Some women get their personal best results from products that other women reject.
So use sunscreen for prevention, and start your search for the highest rated wrinkle cream with something that is proven by research and is good value for money such as Olay Regenerist.
If you are older and this is a priority, think of spending in the $100 range instead of the $20 and discover how to use emu oil so you can restore collagen and get that forever young look of the celebs.
Return from Highest Rated Wrinkle Cream to Home
---
New!

Comments

Please, leave a comment in the box below.
[an error occurred while processing this directive]